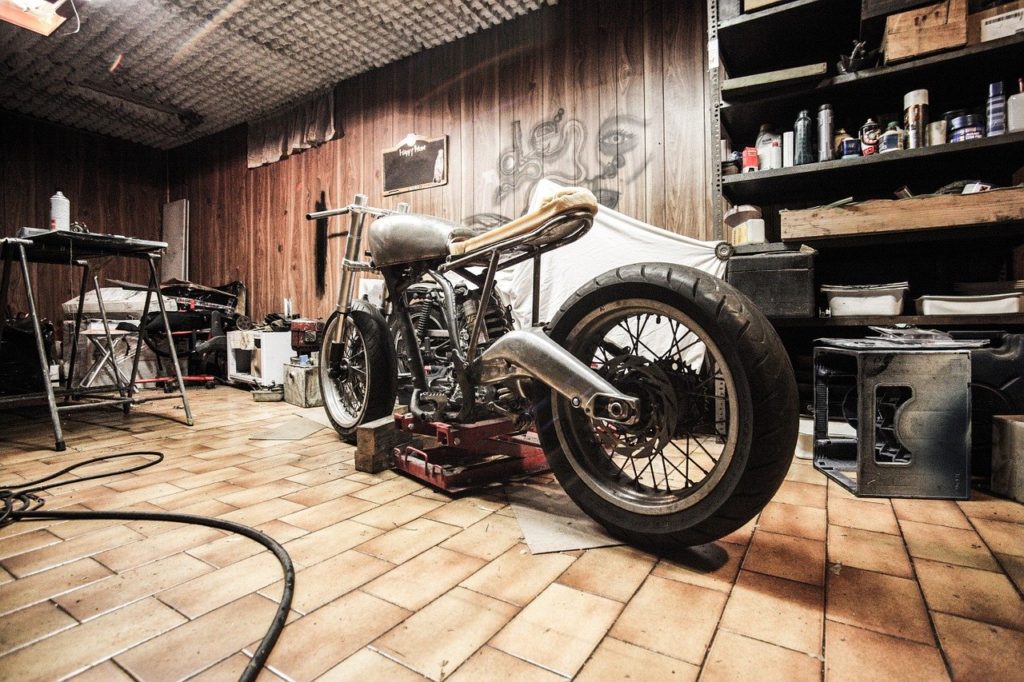 When people talk about garage insulation, garage door is normally the first thing that comes to mind to make it energy efficient.
How about garage ceiling and garage wall?
Full garage insulation can reduce roaring noise transmission from your car to other sections of your house, protect your family from Carbon Monoxide that may seep into your home – alongside other benefits.
Interested in insulating your garage ceiling and wall but don't know where to start?
Here are 13 awesome case studies with videos that you can get inspired on.

Recommended Read: 5 Garage DOOR Insulation Kits that Improve Energy Efficiency


#1: Building a Garage – Insulation, Ceiling, Wall Finishes.
When building a garage, there are a variety of options such as fiberglass insulation and foam spray insulation.
You should insulate your garage when building it rather than making a series of improvements along the way. To avoid extra costs in the future, a good option is to use fiberglass when building a garage.
The video below shows an example of how to build a garage, covering various aspects like insulation, ceiling, wall finishes, and vapor barrier.
#2: DIY Garage Insulation Using Cellulose
The other idea is that you may insulate your garage using cellulose. To do this, one approach is simply blowing cellulose into the attic.
However, before that, you must consider the need to mount the first layer of fabric to act as an air barrier. When blowing cellulose for insulation, you need to consider the thickness (R-value) for maximum insulation.
David Poz shares an excellent DIY garage insulation case study in the video below. The project was done using cellulose, which also includes cellulose attic and walls.
#3: Garage Upgrade and Insulation
It is important to insulate your garage so that you can be able to maintain the right temperature within the interior.
If you are living in hot regions, some of the garages are unbearably hot during hot seasons.
To do away with that, you can insulate your garage by use of foam spray insulators as shown in the video below.
#4: Insulate Garage, Add Outlets & Install OSB Panels
Your garage can also be well insulated by using OSB panels. However, you need a foam between the OSB panel and the inner wall.
In this video, it is vivid that OSB panels can be added from within your garage.
The good thing is that you can do it yourself as long as you have access to the right material.
Recommended Read: 9 Garage Door Insulation DIY Ideas for Winter and Summer
#5: Stud Walls Insulation
If you have decided to install stud walls in your garage, then it is a high time you consider insulating it with foam soft boards – manufactured by spraying foam and making them into desired rectangular shapes.
These boards are easy to cut and all you need to do is measure, cut and stick into your stud spaces as shown in the following video.
Insulating stud walls take two layers of boards, the first layer should be inserted into the spaces between your frames while the second layer is mounted on top of the first layer.
However, care needs to be exercised by ensuring that all the breath holes are taped and sealed. This ensures that vapor does not enter into the layers causing rotting of the supporting wood frames.
#6: Metal Garage Insulation
As for the metal garage, one of the best ways to insulate the walls and the ceiling is to use insulation strips.
They normally vary in length and width. It is better to use narrower ones on the ceiling and the broader or wider ones on the walls. The installation is pretty simple because you all you need to do is attach them. No hammering and screwing.
Watch the video below to get some inspirations for your own project:
#7: Garage Insulation Project by Benjamin Nelson
You can also consider using a typical fiberglass. This is advantageous because it can be done within a very short time. Once you have hired someone to do it, then your work will be done within a day or less.
The fiberglass is mounted using adhesive on to the wall and ceiling. However, you need a vapor barrier over the top of the barrier. This prevents your fiberglass from developing droplets due to fluctuating temperatures.
With the fiberglass batt insulation installed in the garage, Ben's project in the video below indicated that the garage is insulated as a hybrid of fiberglass batts and blow-in fiberglass insulation.
#8: Before & After Garage Insulation, Sound Proof Results
Have you ever thought of thermal efficiency during cold winter months?
If not, then one of the results or reasons behind insulating your garage is to enhance the thermal efficiency of your building. On the other hand, proper insulation of your inner garage walls helps in doing away with noise from the outside.
Recommended Read: 15 Old House Insulation Tips and Ideas You Must Not Miss
Most of our garages are facing the roads just because our cars need a garage that faces the road. It is with that reason that we normally find it necessary to insulate it.
The following video compares the sound levels before and after adding insulation to a garage, whereby an insulated ceiling was added, a stud wall was built in front of roller garage door, alongside framing and insulation of internal walls:
#9: Garage Walls Insulation Project
Sometimes, you might feel your garage is too ordinary and you'd like some conversion.
You can convert your garage into both a car parking area as well as a place where to keep extra stuff away. That means you will have to create shelves, insulate the whole room and even paint/repaint if need be.
In this video, Jeremy Broun shares his garage walls and roof insulation method with dot and daub polystyrene slabs and plasterboard.
#10: DIY Drill and Fill Garage Insulation
If your wall needs to be insulated from within, then the nest method is drill and fill.
The first thing that you need to do is mount chipboard or plywood using wood frames attached to the wall. There will be a space between your brick wall and the board. That is the space that you need to fill it with the expanding blow in wall material from AttiCat.
The video below shows the project details of insulating garage walls and attic, including a "drill and fill" that involved drilling holes and blowing in insulation:
#11: Winterizing Garage Exterior Wall With Insulation
It is also possible to winterize your garage from the outside by using a material known as Sanchez ellipses.
It is a PVC plastic-like material that is 3.5 inches in thickness. It is about 93 inches long and 15inches wide.
It vapors protective and that means your garage will be free from moisture due to temperature changes. The whole procedure of installation is shown in the video below.
Recommended Read: 9 Home Energy Audits – DIY and Save BIG Money!
#12: Should You Insulate Wall Between Garage & House?
Have you ever wondered whether there is a need to insulate the wall that separates your garage from your living rooms?
Yes, there is a dire need to do so.
You need to insulate this particular wall because since it helps you reduce the cost of losing warmth through that wall during winter. Secondly, considering that a garage is a noisy place, you need to insulate the walls to stop that nuisance from penetrating to other rooms.
#13: Insulate a Garage Ceiling With a Room Above It
How about insulating a garage with a room above it?
It is important to be aware of the fact that a garage is not like your bedroom, because it has a lot of spaces that could let in cold and humidity.
To ensure that your garage does not affect your bedroom above, the best thing to do is use 12-inch fiberglass on your bedroom flow. This can be done on the garage ceiling as well.