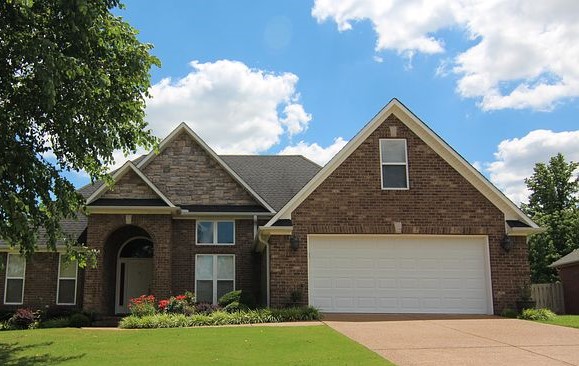 Garage door insulation is more of a process that requires you to have a complete kit to achieve maximum energy efficiency.
A great garage door insulation kit should be complete, reliable and one that will help you insulate your garage door effectively to provide the much needed outcomes –
not only in term of saving heating and cooling costs, but you will also enjoy staying in a more comfortable environment.

Recommended read: 15 House Insulation Videos Packed with Superb Expert Tips


To save your effort, here are 5 top rated garage door insulation kits based on user reviews:


#1: Matador Garage Door Insulation Kit
Among the various garage door insulation kits to choose from, Matador insulation kit is one of the top recommendation by users.
The insulation kits from Matador are easy to install. They come with OEM-grade panels that can increase your home's thermal efficiency by keeping your garage warm during winter and serenely cool during hot summer.
Each DIY kit comes with 8 panels with insulation value of R4.8, and they are suitable for most 8′ and 9′ garage doors.
While the video below gives overview of installation guide in 3 simple steps –
You can learn more about this highly rated product based on these 570+ Matador Garage Door Insulation Kit User Reviews and see why home owneres love it.
You also don't need to worry about the cleaning difficulty, because it comes with special polystyrene laminate as a material which makes the washable surface very easy to clean.
#2: SmartGARAGE Reflective Garage Door Insulation Kit
If you are keen about reducing the heating costs during summer, then this is another good option that will help you garage reduce heat loss –
as SmartGARAGE kit with closed cell polyethylene core has the capability to reflect 97% of radiant heat, and lower your inside garage temperature by eight degrees.
This is a kit designed to achieve an R-8 value insulation for 4 panels car garage doors with max dimensions 7'H x 9'W; Additional roll is required if your garage door has 5 panels or more.
The insulation material is free from toxins, so you don't need to worry about carcinogenic related health issues.
>> Learn more about full product details of SmartGARAGE Garage Door Insulation Kit
Comes with a comprehensive manual, it allows you to install it yourself in just one hour, with the key steps as shown in the video below.
#3: Reach Barrier 3009 Garage Door Insulation Kit
If you have been looking for an insulation kit which will help you enhance and withstand humidity and high heat respectively, then the Reach Barrier 3009 Garage Door Insulation Kit has a solution.
Being a cutting edge insulation technology, this kit will enable you to use the pre-cut panels made of open-cell polyurethane which are 1/8 inches thick. They are the best when it comes to maintaining a conducive environment inside your garage.
Recommended read: 9 DIY Home Energy Audits with Thermal Imaging Camera to Save You BIG Money



#4: NASA TECH 2 Car Garage Door Insulation Kit
The quality of this garage insulation kit by US Energy Products is your best partner for cold and extremely hot climates –
according to these 240+ user reviews.
Made in USA, it comes in four rolls of 2 feet by 18 feet white reflective foil foam, so it is great for 2 car garage door up to 8 ft height x 18 ft width.


The NASA TECH foam core meets all the international and US fire codes, while its heavy duty tape is as those used in the automotive industry.
The DIY video below shows how you can insulate your garage door with this NASA TECH garage door insulation kit, with some useful tips:
#5: Owens Corning Garage Door Insulation Kit-R-8
This is another popular and prestigious garage door insulation kit.
Considering that your garage door needs a reliable insulation material, Owens Corning Kit come as a complete kit that contains eight r-8 glass panels.
They are not just glass panels but the panels are made of fiber (with washable and vinyl like surface), so you are assured of durability.
As long as you have a garage door that measure that measure 9 by 7 feet door, then these panels are good for you to insulate such a garage.
The following video shows an actual DIY home improvement case study by installing an Owens Corning Garage Door Insulation Kit.