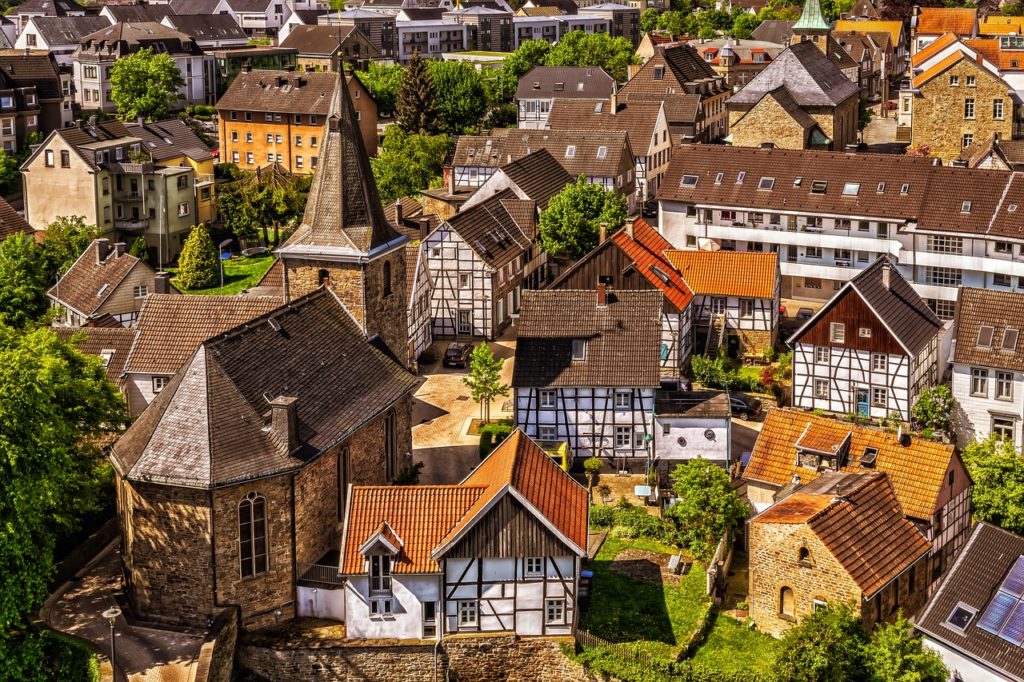 Let's get real here:
If you live in an area that has freezing temperatures in the winter and sweltering heat in the summer, you don't want to be stuck in an old house with no or poor insulation.
The good news is, there are cost effective ways to beef up your old home's insulation while keep your heating and air conditioning bill down.
We've curated 15 videos and case studies packed with awesome old house insulation ideas and tips — covering how to insulate the attic, roof, walls, windows, doors, floor, basement, crawl space, garage, and more.
Let's jump right in!




#1: Old House Insulation Ideas From Matt Risinger
Matt Risinger is a builder who specializes in Architect Driven & Fine Craftsmanship Work, with over 20 years of experience.
In The Build Show video below, Matt shared his insulation recommendations on an old house in Texas. The house was remodel by Emerald and Laurel.
This is an interesting case study that you'll surely get some great inspirations from it!





#2: Energy Audit To Diagnose and Identify Problem Areas
Home energy consultant Chris Kennedy used thermal imaging camera to perform a whole-house energy audit.
He found a long list of opportunities to improve the overall energy efficiency of the house, including heat loss due to poor insulation that caused huge temperature difference between the studs, while the biggest point of heat loss came form the attic.
Check out the video below, including insulation tips from home energy specialists on how to fix these common energy efficiency problems in old houses (eg. with Attic Tent Cover) — to save significant utility costs in long term.



Recommended read: 5 Best Thermal Imaging Camera for Your Home Inspection Audit



#3: How to Choose and Use Insulation For Your House
This Old House general contractors Tom Silva and Kevin O'Connor share their insights on the wide world of insulation in this video.
They discussed on R value, retrofit insulation, and much more.



And Louisiana House added on with an comprehensive overview on the insulation types, features, and flaws in video below.




One of the most popular and best insulation is RockWool, a top rated product with its benefits and applications include thermal insulation, filtration, fireproofing, and soundproofing.



#4: DIY Tips on How To Top Up Your Roof Insulation
Insulation more than 15 years old has a good chance of a few gaps and drafts. This may lead to energy loss.
The video by Bunnings Warehouse below shows how to top up the roof insulation for your old house to improve the energy efficiency.





#5: Tips to Properly Insulate the Attic With Air Sealing
If the attic of an old house is improperly sealed, all the conditioned air that you paid to cool and heat will leak into the attic and escape to the outside.
An energy efficient attic features a combination of thorough air sealing, a layer of insulation within the U.S. Department of Energy R-Value recommendations, and proper roof vents to prevent ice damming and mold. Air ducts that run through an unconditioned attic also need to be properly insulated and air sealed.
Energy saving experts Mike Rusk and Larry Janesky shared their attic insulation tips and ideas in this video.





#6: Sealing Air Leaks After DIY Old House Inspection
Mark Hatten of 2stroketurbo bought a FLIR One Thermal Imaging Camera which is designed for Android and iOS devices.
He installed the free app on his Samsung Galaxy S6 smart phone, and used the thermal camera to conduct an inspection on his old house – as shown in video below.
Matt found it comes in very handy for sealing cold air leaks and drafts on a older home, with several air leakage issues and cold spots were detected.



One concern on this "DIY home improvement" video is that, Mark should not use fill foam near the electrical wiring area, because expanding foam is a flammable substance.
While putting foam in electrical outlets may lead to fire, you can avoid this risk by using pre-shaped fire retardant plastic foam inserts instead. For example: Frost King electric outlet and switch sealers.


#7: Internal Solid Wall Insulation and Renovation
This video shows retrofit insulation applied to the interior surfaces of the walls of a 100-year-old house in UK, which was built with solid (no cavity) walls.
You can get some home insulation improvement and renovation ideas from this project, such as chimney balloon that will help the house owners to slash their energy bills.






#8: An Old House Wall Insulation Idea from New Zealand
New Zealand houses are notoriously cold in winter and hot in summer.
In recent years, the issue of old home insulation has been discussed more and more.
In these videos, Scott Brown Carpentry shared an old house exterior wall insulation option.
They started with these…



… and then they finished up the job by installing huge plasterboard sheets in video below!



#9: Additional Tips To Insulate Your Walls and Ceilings
Interesting video from Jeff Patterson and his buddy Bill.
An additional bedroom was required, as bedrooms were running out in the house.
And here is how they did it:



Some of the supplies that Jeff and Bill used in this home insulation project include:
R-21 Kraft paper faced fiberglass for wall insulation
R-38 Kraft fiberglass insulation for ceilings
Others: Eyewear, gloves, utility knife, dust mask, carpenter's square.
#10: DIY Tips To Insulate Your Garage Door
A video that shows how did the briansmobile1 guy insulate his garage door, step by step — all by himself!
You can check out the plastic pry bar and garage door insulation kit here.





#11: New Windows May Not Solve Air Leakage Problem
In the video below, energy consultant Tim Courtier conducted an home energy audit on the windows, doors, attic space, basement, and bedroom.
Interestingly, Tim found that the house actually has a lot of air leakage around and underneath the NEW windows themselves, and this will increase the energy consumption.
So, before you spend money to improve your old house insulation and energy efficiency —
the most important thing to do is to first find out where your house is losing the energy and why, without guessing.






#12: Easy Drafty Window Insulation Tricks and Hacks
Allen shared interesting tricks and hacks on how to winterize your windows with both plastic wrap and bubble wrap.
Check this out, especially when you have older style of windows.





#13: Removing, Insulating and Restoring a Suspended Wooden Floor
The Restoration Couple filmed step by step as they lifted the original pine floor boards.
They insulated and airtight the ground floor before replaced and restored the boards.
Part 1 of 3, with the tools used here include lifting bar and voltage pen:




In this Part 2 of 3 video, the netting and thermafleece insulation were installed. After the pipes were insulated and the insulation placed between the joists, the vapour barrier was attached before replaced and secured the boards.
The tools used here were damp proof membrane and cut clasp nails.




And this is the final Part 3 of 3 video that the timber floors was completed with sanding.





#14: A Good Way To Insulate Your Basement Walls
Shannon of HouseImprovements shows you one of his preferred ways to insulate a basement wall using rigid styrofoam and fiberglass batt insulation.





#15: Crawl Space Insulation and Energy Efficient Tips
Does your old house have crawl space?
In this case study, Larry Janesky demonstrates one of the best ways to insulate a crawl space and make it not only energy-efficient, but also fully protected against high humidity and the typical moisture-related problems that plague millions of crawl spaces across the United States and Canada.
According to Larry, this homeowner now enjoys a healthier and more comfortable home: No more humidity, mold and nasty smells from the crawl space during the summer, and no more cold drafts and cold floors during the winter.
The energy bills of this old house also reduced significantly, because the HVAC system works more efficiently without losing or gaining heat through the crawl.



Do you find these old house insulation tips helpful?

Leave comments and share your thoughts!