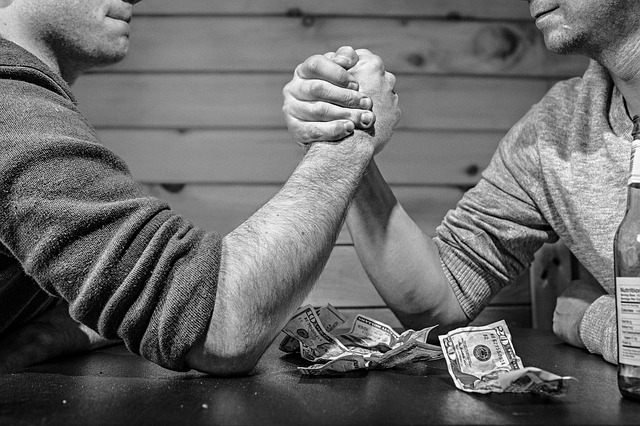 Thermal imaging is fast becoming part of most people's daily life.
For a common person, thermal imager would be just a toy; but an individual who understands the feature and specification of the device can get a lot of benefits out of it.
While Leupold is a legendary brand in the optics industry, its thermal imaging products are also gaining popularity over the years.
This guide first covers the differences of Leupold LTO Quest HD vs LTO Tracker 2 HD and how to choose among them –
then we'll further review Leupold LTO Quest vs SEEK thermal imagers as alternatives.


Leupold LTO Quest vs Tracker HD: The Differences?
Let's start with Leupold Quest, a handheld thermal camera with rugged rubberized body.
It can detect heat signature within temperature range of -40F to 872F both at night and during the day, and display the thermal images on its 2.4″ LED screen.
The base model is equipped with 206 x 156 thermal sensor and 15 Hz frame rate, whilst this thermal camera with fixed focus has heat detection distance of 300 Yards (900 ft).
Its 8 different color palettes can be utilized to suit every environment. You can change the color of the images to green, white, black, red, copper, etc.
Most people find Leupold LTO Quest is good enough for their home improvement and basic hunting / scouting needs, as you can see from these >> user reviews and feedback.
With the control buttons at the front middle section, this is a single-hand operated thermal device that is easy to use.
Its entire IPX-7 waterproofing body is sealed using a rubber cover, with the roughness of the rubber cover is also helpful to increase grip during the action and especially when it is raining.
If needs arise, you can utilize its built-in 300-lumen flashlight. This is a handy feature that can be used to light up your path during hunting and tracking downed game, while it can also be used for home improvement projects on hard-to-reach areas.
But of course, you can detect any heat-emitting object at night with thermal imager – without using the flashlight. This can help you to remain anonymous in darkness.


Watch the excellent video below to get detailed overview on Leupold LTO Quest HD version with two higher configurations –
i.e. 320 x 240 thermal sensor and heat detection distance of over 400 Yards (1200 ft) :



On the other hand, Leupold LTO Tracker HD is a thermal Scope, or thermal Monocular.
Many hunters love to invest in thermal scope/monocular, as this hunting gear can help to look through the bushes, scout animals in the woods, get a clear view of target in darkness before triggering a clear shot from distance, track blood trail, etc.
And Leupold LTO Tracker is among the 2 cheapest thermal imaging monoculars that you can find in the market, which is why it becomes a popular choice for those looking for an entry level thermal scope.


Equipped with 320 x 240 thermal sensor and high resolution 390 x 390 display, LTO Tracker HD offers an impressive long heat detection distance of 750 yards (2250 ft) – according to the product specification.
This thermal device with gorilla glass display is built out of aluminum housing, thus gives a solid and tough feel; Scopecoat and lens cover are also included.
The base model of Leupold LTO Tracker 2 has 10 hours battery life, vs 3 hours bettery life of the Leupold LTO Tracker 2 HD thermal viewer which consumes more power.



Thermal imaging scope is also great for law enforcement, security, surveillance, and various casual use in daily life.
A thermal imager has the ability to detect heat signals and infrared radiation that are emitted from the objects, then creates a thermogram that is represented by various colors, with each color represents a specific temperature.
By default, bright colors (such as red, orange, yellow) indicate warmer temperatures, while dark colors (such as black, purple, dark blue) indicate cooler temperatures.
For instance, you can use the versatile Leupold LTO Tracker HD thermal viewer with night version to explore the neighbourhood, detect suspicious behavior or objects in dark scenes around your house or public car park, locate your pet, and much more.
This HD thermal scope also includes key features like 7x digital zoom and 6 color palettes.
There are LTO Tracker 2 HD related user reviews >> here that you can take a look.

LTO-Tracker-Video-1
Tracker-Video-2
Tracker-Video-3
Leupold LTO Tracker 2 HD vs Quest HD: How to Choose
So Leupold LTO Tracker 2 HD or LTO Quest HD thermal viewer?
Well, the key consideration factors are your usage / application and preference.
Let's take a glance on the side-by-side comparison table below:
Leupold LTO Tracker 2 HD

Thermal Monocular

320 x 240 Thermal Sensor
390 x 390 Pixels Display Resolution

750 yards Detection Distance

>25 Hz Frame Rate
100% Waterproof
3 hours CR123 Battery Life
Price: $$$$
Leupold LTO Quest HD

Thermal Camera

320 x 240 Thermal Sensor
320 x 240 Pixels Display Resolution

400 yards Detection Distance

>15 Hz Frame Rate
Not 100% Waterproof

4 hours CR123 Battery Life
Price: $$
While Leupold LTO Tracker 2 HD outshines in most aspects, it is relatively more expensive.
This thermal monocular provides a bundle of uses, with its key strengths are long detection distance and better (improved) image quality vs previous Leupold thermal imaging models.
If you are planning to buy a Leupold thermal imager primarily for hunting or long distance surveillance purpose, then LTO Tracker 2 HD is the device for you – if it is within your budget.


However, if you plan to get a thermal viewer mainly for home improvement purpose or other casual usage in which temperature detection distance and image quality are less critical –
then the cheaper handheld Leupold LTO Quest HD thermal camera with lower specifications would be good enough to meet your needs.


---
Leupold LTO Quest vs SEEK Thermal Imagers Review
Per latest status, Leupold LTO-Quest handheld thermal imager with camera and flashlight seems to be approaching the end of its product cycle, whilst it is no longer available for sale on most websites.
In case you are exploring SEEK as alternate options, here are two SEEK thermal cameras at similar price range that you can consider:
Leupold LTO Quest

Thermal Viewer
Handheld
206 x 156 Thermal Sensor
14°F to 149°F Range

22° Field of View
900 ft Detection range

300 lumen LED Flash Light

4 Hours Battery Life
SEEK Thermal Reveal

Thermal Camera

Handheld
206 x 156 Thermal Sensor
-40F° to 626°F Range

36° Field of View
500 ft Detection range
300 lumen LED Flash Light

11+ Hours Battery Life
#1: Seek Thermal Reveal as Leupold Quest Alternative
Seek Thermal Reveal is a standalone hand-held camera that provides thermal imaging solution for everyday use, along with a high-powered flashlight in one compact device.
This durable and rugged thermal camera is equipped with a 206 x 156 thermal sensor with 12 um pitch vanadium oxide, 36 degree field of view, and 500-ft. viewable range.
On the front, there is LCD with 240×340 display resolution. It is not a touch screen display, but the interface is controlled by three rubber buttons. When middle button is pressed for a while, the device turns on in a couple of seconds. Left and right buttons are used to navigate.
At the top, there is a LED flashlight with 300 lumen light, and the top piece is made of matt black magnesium alloy.
It is well built with rubber grips along the side, and a button to turn on LED flashlight, while the rear end has a rubber piece that pops open to reveal USB port and the micro SD card that stores photos.
Seek Thermal Reveal can detect temperature between -40 degrees and 626 degrees Fahrenheit, so it is capable to identify sources of heat and heat loss. All these measurements can be taken from 500 ft away even in pitch-black darkness.
This device has 11+ hours of battery life, with the lithium battery is rechargeable.
Different filters like glow, black and white are available. Date and time, language and temperature scales can be selected. Display brightness and brightness of flashlight can be adjusted too, with high power of flashlight can turn out to be really useful.
This thermal camera is ergonomically curved, so it is easy to hold and easy enough for one-handed operation. The grip can be attached to a belt clip as well.
Seek Thermal Reveal is compact in size so does not take much space in the toolbox and can be put in pocket as well. It is built with a rubber casing so it's not sensitive to carry around.
It is water resistant and able to withstand being underwater for 1 minute at the depth of 1 foot.
The built in display is large, well protected, and its battery life is impressive.
Overall a well built and well thought out thermal device.
Check out these >> 300+ user reviews to learn more about Seek Thermal Reveal.


#2: Smartphone-based Seek Thermal Compact PRO
In addition to hand-held thermal camera, SEEK also offers smartphone-based thermal imager that can be considered as a different kind of alternative for Leupold LTO Quest.
For example, Seek Thermal Compact PRO is designed to be mounted on iPhone / Android-phones (and other iOS / Android smart devices such as iPad).
All you need to do is to attach this small infrared thermal imaging camera to your smartphone through the charging port; This SEEK thermal camera will then display thermal images on the screen of your smartphone or tablet.
The built in 320 x 240 thermal sensor in Seek Thermal Compact PRO camera has 206 x 156 pixels resolution, and it is capable to cover temperature between -40° and 626° F. You can adjust its lens to focus.
Several shortcomings and potential problems associated with this smartphone-based Seek Thermal CompactPRO thermal camera include:
It does not have its own internal battery and it runs on low power direct from your smartphone, so it will utilize your phone battery power. This could be good or bad depending on your preference.
Your smartphone requires additional application software installation, and some people have concern about data privacy and malware.
The thermal camera or its software may not be compatible with some smartphone models or iOS/Android version (especially after latest software revision upgrade), as you can find out from these >> user reviews and feedback.
Leupold LTO Quest vs SEEK Review: The Verdict
Leupold Quest thermal viewer is a good option for those who want to have a basic affordable thermal camera, with handheld SEEK Thermal Reveal is a more direct alternative to consider.
However, we must be realistic that we can't expect these thermal cameras to perform at the same level as a high-end professional thermal imaging camera that costs 3 to 6 times more.


Leupold LTO Quest or Seek Thermal Reveal? You decide, based on your preference.
As you can see from above, these 2 thermal cameras have comparable user review ratings.
At similar price point, you should be happy with either choice, as both represent great value.