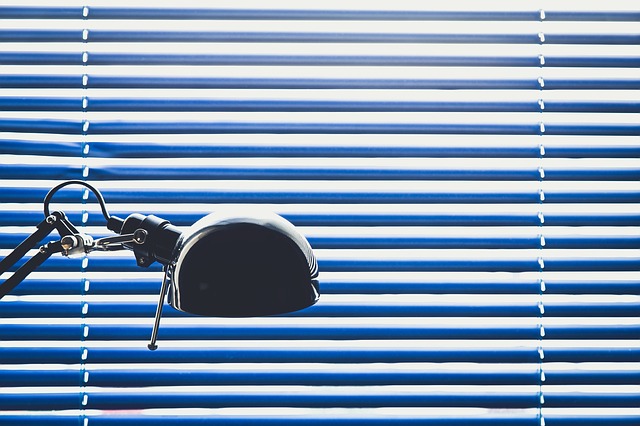 Curtain is surely not the only option to cover a window in your house.
But whenever someone talks about blinds, shades and shutters, we might feel like they are all the same.
Although these alternatives serve almost the same primary purpose, they differ in terms of design and material – alongside varying factors for consideration.
This article with videos give an overview and comparison of different basement window coverings, so that you'll have better understanding and ideas on how to choose an option that best meets your preference.
From DIY no sew blackout curtains to voice controlled window shades, we got you covered.
Recommended read: 15 Old House and Window Insulation Tips with Case Studies


Option #1: Curtains
Curtains are made of exclusively made of fabrics. These fabrics can be heavy or light depending on your needs.
They are flexible and can be folded, tied or pushed to the side.
In the video below, it is clear that some of our basement windows are too small and we can't get the right curtain for them. When this is the case, one approach is sew your custom basement window curtain.
All you need to do is take the measurements of your little basement window, then go ahead and DIY sew the curtain to suit your needs.
The good thing about this is that you don't need to buy and resize a curtain so as to fit your little basement window.


If you want to use curtains as basement window covering to achieve total light blockage –
the following video shows an example of DIY no sew blackout curtains:
Option #2: Blinds
Unlike curtains which your will slide across a metallic upper rod, you will lift blinds downwards and upwards with the aid of cord.
They are not made of fabrics like curtains but hard materials such as bamboo.
Appear like louvers, blinds can filter light and darken your room.
The brief video below elaborates more about curtains vs blinds, and the different consideration factors when you choose them as window coverings:




By the way, did you know that you can create an illusion window by simply mounting your blinds on the wall and illuminating using LEDs?
From the interesting DIY illusion window with LED and blinds shown in video below, you can create an illusion of your basement window by mounting LEDs along your non-existent window. You blinds will let in different colors of light as though it was a real window.
Option #3: Shades
Let's start with the great video below which gives excellent overview on types of window shades, the practical uses and benefits by type of shade.
For instance, honeycomb shades are one of the best options for energy efficiency.
Recommended read: 9 Home Energy Audit Tips – DIY and Save BIG Money!



Unlike blinds, shades are a continuous fabric without louver spaces and do not bend or tilt. They only let in light when pushed as side as a single mass.
Depending on the thickness and material used, they can enhance blackouts within your room.
Watch the brief video below which gives a good overview on the differences of light filtering vs room darkening vs blackout shades:



The video below shows an example of DIY small window shade. It is a simple way to make you basement window shades open and close with ease.
The shade fabric is hemmed in such a way that top and the bottom edge creates a cylindrical space for the rods. The pulley mechanism attached to the bottom and the upper rail are very instrumental in making rolling up and down so easy.




If you basement windows are always the busiest of them all because you need to open them to allow light or view –
how about voice controlled window shades, cool?
It is with that constant need to open and close that has led to the automation of these shades.
As shown in the video below, the efficiency of your basement window shades can be enhanced by automating its functionality.
With the help of Google Assistant, Amazon Echo and Lutron setup, you can actually control your window shades using voice command. It is efficient and easy to control.
Option #4: Shutters
Shutters are designed similar to blinds. The only difference is that they are made of solid material such as wood or glass.
They are also mounted on frames and even rails. You will actually open them just like another window, however they may not darken your room but filter most of the light.




The video below shows an example of louvered wood basement window shutters.
It is made of light planks of wood fixed on embedded levers. The wood planks leaves a space of 2.5 inches when fully opened.
The good thing is that both the louvers are mounted on a levers which are then attached to the shutter frame. They can be opened just like a widow if need arise.
Recommended read: Top 10 Uses/Benefits of Thermal Camera in Home Improvement




Like this Post? Then please Share it!