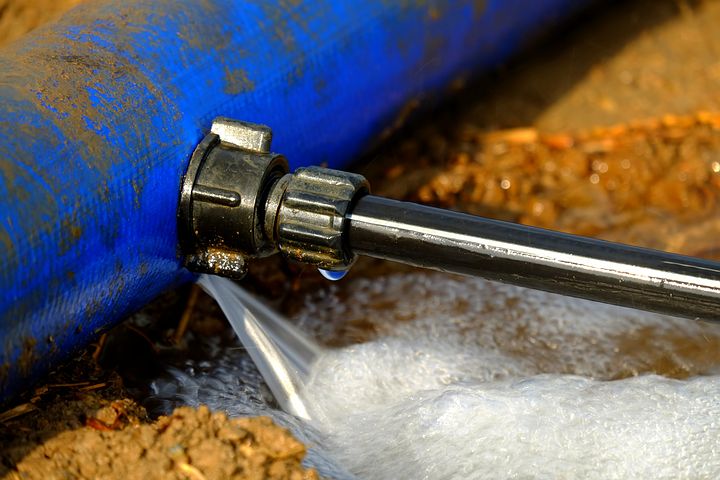 Let's get real here:
According to the U.S. Environmental Protection Agency, the average family can waste 9,400 gallons of water annually from household leaks.
Not only that these water leakages may surge your water bill and potentially result in major damage to your home that can be costly to repair —
Mold and mildew can start to grow within 24 to 48 hours of water exposure and cause respiratory related health problems, says Department of Homeland Security.
One of the best thing a property owner can do, is to early detect the water leakage and prevent the damage before it occurs.
Recommended Read: Best Thermal Cameras for Water Leaks Detection and Plumbing


Best Water Leak Detectors To Safeguard Your Property
An easy way is to use simple water leak detector that alerts you when it gets wet, so that you can stop the water leaks before they cause serious damage to your house and property.
There are also more sophisticated home water control and monitoring systems in the market that can give you real-time alert through smartphone and app.
Basing on extensive user reviews, here are the Top 5 water leak detector tools and equipment system that you should consider:


#1: Glentronics Watchdog Water Sensor and Alarm
This is an easy to use water leak alarm with no installation needed, as you just need to place it on the floor near any potential water source such as basement, garage, etc.
Watch the video below and hear its loud 110 dB alarm sound (up to 3 days) that serves as warning alert when water is detected. This battery-operated sensor can detect as little as 1/32 inch of water.
This device has wire that can be extended upto 6' for hard to reach areas.
Learn more about >> Glentronics Watchdog Water Alarm






#2: Zircon Leak Alert Units (with LED Flash Light Option)
This self-contained battery-powered unit with StudSensor will sound a loud 85dB alarm the second it gets wet, alerting you to a potential water leak.
Fully automatic operation with no wiring required, this water detector also has low battery indicator when it's time to replace the 9V battery.
Besides the standard design of "audio only" (with alarm), Zircon water detector is also available with the enhanced option of "LED and Audio" that water detection will trigger LED lights flash and loud alarm sounds together.
This is one of the most popular water leak detectors in the market.
Place it anywhere with the potential for water leaking or flooding to detect issues like washer hose breaks, water leak under sink or near washing machine, basement floods after rain, plumbing leaks, sump pump fails etc to safeguard your house.
Check out >> over 1,000+ user reviews on Zircon Leak Alert units






#3: Flume Smart Home Water Sensor with WIFI and App
Want to protect your home when you are on the go?
Water leak detector with WIFI and instant message notification is getting more popular, especially among busy people who are not always at home.
Easy to install without cutting any pipes or hiring a professional. You just need to strap the Flume water sensor onto your existing water meter, and then this intelligent system will take care of the rest.
Not only that the Flume App (available for free download via Google Play and Apple App Store) provides real-time water leak detection notifications on your smartphone / tablet —
but this Smart Home Control System also helps to monitor the water consumption of your entire property (including sprinkler water usage) to reduce water bill for long term cost saving.
>> Learn more on Flume Intelligent Leak Detection & Water Management system





#4: Toilet LeakAlertor 6000
If you are looking for a water leakage detector specifically for toilet, then consider LeakAlertor 6000 with audible and visual alert.
The LeakAlertor 6000 unit is much more than just a water level detector. It is able to detect issues like:
flapper leaks
flapper held open
ballcock (fill valve) is running
An interesting small gadget with excellent user review ratings.
Learn More about >> LeakAlertor 6000 Toilet Leak Detector






#5: Hidden Water Leak Detection Using Thermal Camera
Thermal imaging technology uses infrared sensor to detect temperatures and heat emitted from any object, with thermal imaging camera has been widely used by home inspectors and homeowners who like DIY home improvement projects.
Recommended Read: Top 10 Uses and Benefits of Infrared Thermal Imaging Camera in Home Improvement
Home inspection using non-contact thermal imaging camera can uncover the source of hidden water leaks you don't know.
This powerful little tool is capable to locate leaky water pipes, water leak behind a tiled wall, clogs in drain pipes, sewage leak and so on without digging or drilling holes.
The video below shows a case study on how you can use thermal imaging camera to detect water leak in your house.
>> Check out the Best Selling Thermal Imaging Cameras and User Reviews at Amazon