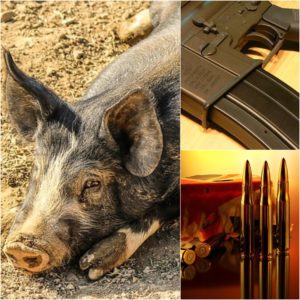 With 9 million rapidly-breeding wild boars in the United States are inflicting around $1.5 billion total damage in the U.S. annually –
it's understandable that Americans are putting in relentless effort to rein in the growth of annoying hogs.
This, is in addition to the around 500,000 coyotes killed in the U.S. each year.
If you like hunting, you may already know that FLIR – the industry leader of thermal imaging technology – offers tons of thermal imaging innovations that hunters love.
But what is the best FLIR thermal imager for hunting?
FLIR Scout TK, FLIR One / Pro, Armasight by FLIR Zeus, or…? Let's jump right in.


Which FLIR for Hunting? Compare 5 FLIR Thermal Imagers
When in the market for the top FLIR solution for hunting, deciding on one with good value can be quite a daunting task, especially when FLIR has extensive product variants for a wide variety of applications.
As it is impossible to cover every single FLIR gadget designed for hunting and the outdoors, we've narrowed our select FLIR thermal imagers down to the 5 within most people's budget range – for comprehensive dive-in and review here.
FLIR Scout TK

Thermal Monocular
Best Budget Thermal
Monocular for Hunting
FLIR Scout-III 240

Thermal Monocular
Best Mid-range Thermal

Monocular for Hunting
Armasight FLIR Zeus Thermal Riflescope

Best Budget FLIR Thermal
Rifle Scope for Hunting

1. FLIR Scout TK Pocket-Sized Thermal Monocular for Hunting
Made for outdoor explorations and security applications, this thermal imaging monocular can capture pictures of people and objects 100 yards away with its 20 degrees lens.
FLIR Scout TK is equipped with 160 x 120 VOx thermal Microbolometer sensor to detect heat (infrared energy) and converts it into an electronic image, using the FLIR Proprietary Digital Detail Enhancement for its image processing.
Its high resolution 640 x 480 LCD display and its ability to detect heat signatures in total darkness with a thermal sensitivity of 0.10 °C makes it great for scouting, home and personal security especially in the night.
Check out this video on the recommended usage of Flir Scout TK for hunting.
Aside from detecting existing thermal images, the camera also has the ability to detect recent heat left behind by an animal or a person which means –
it can help you to scan and see where some critters are around your land, discover unforeseen dangers ahead, track your lost pet, and more.
For example, Josh Fiorelli shared his FLIR Scout TK hunting experience in the youtube video below, alongside the following remarks:
Went out hunting in the marsh and wanted to try the new Flir Scout TK and loved it. Its a game changer. We ran this pig for about 45 min till the dogs pushed it out to us and i was able to record the rest.

Sorry the middle of the video sucks i was running and trying to get to my dogs. But the end it shows them working. Hog was a little over 100 yards when i first spotted him. About a 220 pound barr hog.
This thermal camera has the ability to store up to 1000 images or 4 hours of video to a flash memory which can be transferred to another device or PC using the micro USB port with a cable included in the packaging.
Below is another FLIR Scout TK video footage, with Jaro Kanat captured wild boar family at 100 meters away with the black hot feature of this thermal cam.
Designed to be rugged, this camera has an IP67 rating which means it is dust proof and can be submerged in water as deep as 3 feet without being damaged. The ports and other sensitive parts are also covered with rubber caps for protection from water.
Unboxing the packaging, you'll find the handheld thermal camera itself – a pocket size of 6" x 2" x 2" weighing just 6 ounces (170 g), with the simplicity of four buttons. It comes with a neck lanyard, one USB Cable, and a lens cap.
Other key specifications and features of this handheld thermal camera include:
Wave band of 7.5 – 13.5 µm
Operating temperature of -20°C to 40°C
Rechargeable Li-ion Battery with 5 hours life on full charge
Putting all these into consideration, this is a great deal since it is handy yet has all the necessary features for your hunting and outdoor exploration.
FLIR Scout TK is a great price point for that and really is going to deliver for you
it's going to be great for most of your detection and identification purposes"
If you ever need a pocket friendly and pocket sized monocular that will do the job perfectly even at night, the FLIR Scout TK thermal molecular is just the perfect device for you.
You can check out over 80+ actual user reviews >> here and see what they say about their FLIR Scout TK hunting experience.


Hunting with Flir One | PRO – Does It Work?
To explore this invisible world and see more around us, the FLIR one and FLIR one PRO cameras attached to our smart phone can open our eyes by detecting variations in heat.
The FLIR one series are designed majorly for DIYer's, electricians and plumbers and for those who want to know what's going on behind their walls.
These cameras can be of great help for house inspection, such as detecting a source of heat loss, finding out how your insulation is holding up, detecting electrical problems and water damage hidden from the naked, etc.
But are Flir One / PRO good for hunting, especially when they are compared vs Scout TK?
2. The FLIR ONE (Gen-2 / Gen-3) Thermal Imaging Camera
Made for iOS phones, this device features non-operating temperature range of -20 °C – 60 °C with an adjustable MSX distance of 0.3m to infinity. It is equipped with 8.7Hz frame rate and focus fixed from 15cm to infinity.
This camera features a 80 x 60 pixels thermal sensor with a pixel range of 17µm, 8 – 14µm spectral range and emissivity settings of Matte: 95%, Semi-Matte: 80%, Semi-Glossy: 60%, Glossy: 30% Reflected background temperature is 22°C.
Davee shared the following youtube video and comments on the experience:
"Hunting" with the Flir ONE – I was hopeful that I could use this to see opossums along my back fence, but it doesn't look like it does that great of a job…
While the FLIR One specification does not explicitly indicate its detection range, youtuber TheHorta did the following "FLIR ONE – Nighttime Human Detection Range Test":
Subject is a 300#, 6'3″ man… Video begins with subject at 10-feet and walks out to approximately 75 yards. Coming back, a 70# yellow lab joins in the video at about 30-yards from the FLIR / iPhone… Maximum detection range for a 70# dog is about 50-60 yards.
Robin Elliott further did the "FLIR One Distance Test for Hunting" shown in video below:
I wanted to see if a Flir One was usable to identify pig size animals at a distance. For nighttime viewing purposes I tried to use the grey (red hot zone) view but had limited success.

The end of the video has some good coloration of my two dogs and son, the dogs are 70 and 25 lbs, but for hunting purposes the glare from the viewing screen would likely be too much of a giveaway to wild animals.

Initial distance at the start of the video was approx 75 yards.
As shown, the images of FLIR One on human and animal at 50 yards to 75 yards distance are not clear, and definitely not as good as FLIR Scout TK.
As you can see from these user reviews, those who tried using FLIR One for hunting were hardly satisfied by what they saw.
3. How About FLIR ONE PRO?
This device has all the features of FLIR One and more.
As an upgrade of FLIR one, the FLIR One Pro finds invisible problems faster, partly thanks to its higher thermal resolution at 160 x 120 pixels.
It is also packed with few expanded temperature measurements, covering up to 400°C compared to the maximum of 120 °C for FLIR ONE / Pro LT.
With a 1 hour battery life sand 40 minutes charge to take shocks and abuse from work sites, the camera is designed to withstand a 1.8 meters drop without damage.
Similarly, these user reviews show FLIR One PRO was hardly bought to be used for hunting, with a key reason is because FLIR One series are not designed for hunting and scouting purpose — and this is why FLIR has the Scout-series thermal scopes product line.
Comparison of Scout TK vs Flir One | Pro For Hunting
By doing side-by-side comparison on the key features of these 3 thermal imaging solutions, the pocket-sized Scout TK is obviously the most appropriate FLIR for hunting.
As shown in the table below:
Frame rate: All 3 have comparable 8.7 to 9 Hz refresh rate.
Thermal sensor resolution: FLIR One has the lowest resolution of 4,800 pixels (80×60), far behind the 19,200 pixels (160×120) resolution of the other two.
Detection range: The product specifications of both FLIR ONE / PRO do not explicitly indicate its detection range capability, while the test results in videos above show FLIR ONE struggled to display clear image for human and animal at 50 to 75 yards range. Such performance is behind Flir Scout TK with 100 yards detection range.
Battery life: Is the 1 hour battery life of both FLIR ONE / PRO sufficient for your hunting adventure? The answer is obvious, and that's why Scout TK with >5 hours battery life (operating) is much more appropriate.
Video recording: FLIR Scout TK is the only one among the 3 that has built-in recording function, though this may not be a critical requirement for all people.
8.7 Hz Frame Rate
80x60 Thermal Sensor
Unspecified Detection Range
About 1 Hour Battery Life
No Video Recording Function
FLIR ONE Pro

Thermal Imager
8.7 Hz Frame Rate
160x120 Thermal Sensor
Unspecified Detection Range

About 1 Hour Battery Life
No Video Recording Function
FLIR Scout TK

Thermal Monocular
<9 Hz Frame Rate
160x120 Thermal Sensor
100 yards Detection Range

>5 Hours Battery Life

Video Recording Function
However, if you consider the <9 Hz frame rate of FLIR Scout TK and/or its thermal sensor resolution of 160 x 120 (19,200) pixels do not meet your expectation --
then you can look at the next thermal imaging scope in this list as an upgrade.
4. FLIR Scout III-240 Thermal Monocular
The FLIR Inc. 431-0008-31-00 Scout III-240 Thermal Monocular is the entry level of FLIR Scout III series that boast clearer image, alongside other enhanced features.
With its advanced thermal technology functioning and a built-in thermal microbolometer detector of 240 x 180 pixel resolutions —
this camera can detect body heat of humans as well as animals irrespective of the weather conditions at both day and night time with a distance of up to 383 yards (350m) from your standing point.
Watch the video below to have an overview of FLIR Scout III thermal monocular.
You can use this thermal spotting scope to scan and locate live animals, follow blood trail, or recover the animal after your shot.
This Scout III thermal scope has a frame rate of 30Hz, higher than the spec of Scout TK (<9 Hz) and FLIR ONEs (8.7Hz), to ensure that the images you get are smooth and lifelike footage when viewing through the camera.
In motion pictures, the frame rate is the number of frames or images that are displayed or projected per second; Faster is better.

In thermal imaging, the frame rate is the rate at which the infrared detector creates images. For a 9 Hz camera it does so 9 times per second, and for a 30 Hz camera 30 times per seconds.
The following 3 videos compare the 30Hz vs. 9Hz refresh rate of thermal imaging, so that you can get a feel of what's the difference.
Want to know the FLIR Scout-III 240 thermal monocular's image quality?
Check >> these out to see what the users say about it, and you won't be disappointed.


Built with lightweight of 12 ounces and impact resistance, the camera is extremely easy to use with simple button interface accessible to functions from the top of the camera.
When you have this in your palm, it feels simple on your hands and yet very effective to use. It does not need light to function; rather it makes use of heat emitted from everything in your surroundings to create images.
So if you are a beginner or you just need an entry-level monocular that does the job without complexity, then this is for you.


Powered with an internal rechargeable lithium ion battery, it can last for more than five hours and powers off automatically when left idle for 5 minutes to help battery life.
The camera has an adjustable color palette feature which lets you to choose between black hot, graded fire, white hot and instAlert which highlights the hottest part of the image in red.
The Scout III's fixed 13mm lens with a bright LED screen of 640 x 180 pixels display makes it great for legal hunting, outdoor recreation and land management.
Designed to be weather tight, this camera has an IP67 rating which means it can be submerged in water as deep as 3 feet without incurring any damage. With its startup speed of 2 seconds and built-in LED task light which is operational when imager is powered off, this device makes sure you never miss a thing.
Unboxing the packaging for this camera, you'll find the camera itself, a USB power adapter/charger, wrist wrap, USB cable, A Quick guide manual and a molle carrying bag.
Here are other specifications of the camera:
Video Output jack
Freeze frame mode
Adjustable color palettes
Drop test rating of 1m
Operating temperature of 4°F to 122°F (-20°C to 50°C)
Thermal sensitivity of <50 mK @ f/1.0
Wave Band of 7.5 – 13.5 µm
If you are looking to purchase a compact and rugged thermal camera to aid your adventure into the woods or something to help you with legal hunting, camping or for any other outdoor activity, this might just be what you need!
Check out user reviews here and see how others used this FLIR Scout-III 240 for hunting.


Note that all the handheld thermal cameras/monoculars reviewed above are not designed to be mounted on your shooting gun.
So what if you need a FLIR thermal imaging rifle scope for hunting?
There are many thermal imaging riflescopes that use FLIR imaging technology, and we'll recommend the following:


5. Armasight by FLIR Zeus 336 Thermal Rifle Scope
As covered in our separate review, the Armasight by FLIR Zeus 336 3-12x50mm is one of the budget thermal imaging scope for hunting.
Ranging from committed hunting to military marksmanship, here is a device that comes in handy, friendly and of great importance. Primarily designed as a weapon, this advanced scope has in it everything you need for successful sporting and law enforcement.
Although it is primarily made for military markets, it also functions perfectly for less demanding tasks as a handheld thermal imager or a magnified spotting scope.
In order to ensure its stability in a any environment, this scope is made with a CNC machined aircraft-aluminum alloy construction.


The Zeus 336 3-12x50mm Thermal Imaging rifle scope is one of the latest advanced technologies from the family of Zeus thermal imaging weapon sights based on the FLIR Tau 2 VOx Microbolometer core.
Its design comes with AMOLED SVGA featuring 800×600 display with 336×256 array format and optical magnification of 3.4x(PAL) / 2.8(NTSC).
This device features a long-wave infrared and magnified scope in a solid state and also uncooled, perfectly serving its intended purpose for day and night engagements without removal from the rifle's sight. Its enhanced thermal image technology gives you the ability to detect targets easily irrespective of the atmospheric or weather conditions.
Whether snow, dust, fog, smoke, haze or any other obscurants, this scope cuts through them all without difficulty. Also beneficial is its feature of staying undetected by any other device as it does not emit visible light or RF energy.


With the Tau 2 17-micron uncooled FLIR core technology, this scope has improved electronics offering you unparalleled set of features, including: Continuous digital zoom, increased sensitivity, radiometry and powerful image processing modes.
Featuring a 17-micron pixel pitch, this scope provides you with high resolution imagery during the day as well as enhanced vision in the night. The device also comes with an optional digital video recorder with onboard replay feature as well as an SD card slot for memory.
Some other interesting features of the scope include:
30Hz frame rate.
White Hot/ Black Hot/ Rainbow/ Various Color Modes
6 onboard digitally controlled reticle patterns
Optional External Battery Power Supply
Rapid start-up
Shuttered eye guard to maintain light security and prevent facial display backsplash.
This model of Zeus thermal imaging rifle scope features and easy to use, easy installation and reliable mechanism based on the MIL-STD-1913 quick release locking mechanism.
It has simple and intuitive controls featuring functions that make it easy for you to operate.
The drop down controls and user interface makes it easier for you to customize your preferences thereby taking full advantage of the various settings available for its functionality. It also comes with a wireless remote control which comes in handy for tactical operations.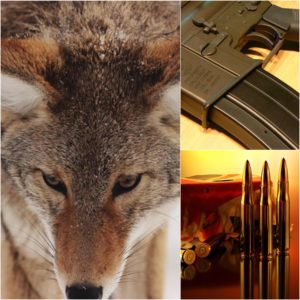 The Zeus 336 3-12x50mm thermal Imaging rifle scope is also designed with special adjustable imaging tools which works with a color reticle platform to give you accuracy while targeting.
These adjustable imaging tools are:
Active Contrast Enhancement (ACE)
Smart Scene Optimization (SSO)
Automatic Gain Control (AGC)
Second Generation Digital Detail Enhancement (DDE)
Silent shutterless Non-uniformity correction (SSN)
The scope also comes with a digital E-Zoom function allowing you to zoom images from 1x to 2x and 4x simultaneously maintaining situational awareness with the target focus.
This feature is a great advantage as it further helps you establish a higher level of precision and likelihood of hitting your target.
So how can all these great features help hunting experience?
Watch the hog hunting videos below recorded using this thermal scope,
then grab your Armasight by FLIR Zeus 336 Thermal Riflescope >> here and shoot!

Hog-1
Hog-2
Hog-3
Hog-4
Hog-5
Hog-6
Hog-7
The Armasight by FLIR Zeus 336 Thermal Riflescope comes with a soft carrying case, 2 Lithium Batteries (CR123A), a battery cassette, lens tissue, advanced wireless remote control and Picatinny adapter for the remote control.
This is indeed sophisticated and is great deal to have one. It comes with a limited 3-year warranty and a 10-year warranty on the FLIR thermal detector.
You can check out its >> user reviews and latest price here to learn more.



FLIR for Hunting Review: The Verdict and Summary
Our reviews show pocket-sized Scout TK is a solid budget FLIR monocular for hunting, while you can also consider FLIR Scout-III 240 as the mid-range thermal monocular.
If thermal imaging rifle scope is preferred, then our recommended budget option is Armasight by FLIR Zeus 336 thermal rifle scope.
(Of course, if you have the budget, you can even explore the high-end FLIR thermal imaging monocular such as FLIR ThermoSight R-Series RS64, but it'll cost you much more.)


FLIR Scout TK

Thermal Monocular
Best Budget Thermal
Monocular for Hunting
<9 Hz Frame Rate
160x120 Thermal Sensor
100 yards Detection Range

>5 Hours Battery Life

Video Recording Function
FLIR Scout-III 240

Thermal Monocular
Best Mid-range Thermal

Monocular for Hunting
30 Hz Frame Rate
240x180 Thermal Sensor
383 yards Detection Range

>5 Hours Battery Life

Video Recording Function
Armasight FLIR Zeus Thermal Riflescope

Best Budget FLIR Thermal
Rifle Scope for Hunting

30 Hz Frame Rate
336x256 Pixel Array Format

Digital Zoon 1x, 2x, 4x

4 Hours Battery Life

Video Recording Function